News
---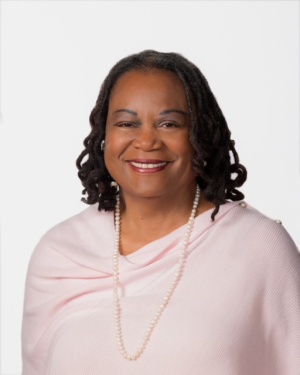 The May 19th election is upon us.
For those wishing to vote absentee, you can use this link to request an absentee ballot.
http://www.vasenatedems.com/absentee-voting
The final date to make this request is May 12th. You actually have until May 19th at 7 p.m. to submit the ballot.
---
The 2020 General Assembly adjourned Thursday, March 12th. This was a very successful session with many important bills passing and waiting to be signed by the Governor to officially become law. The 2020 legislative session was a step in the right direction for citizens of the 2nd Senate District and of the Commonwealth of Virginia.
This session I presented bills regarding sensible gun control, reproductive rights, school safety, environmental protection, voting rights, and financial equity, to name a few. SB 69 passed both chambers and is waiting for the Governor's signature. This bill limits handgun purchases to one a month. This is not a new idea in the Commonwealth. This was policy for several years from 1993 -2012 and led to a reduction in violence in the state. This bill specifically prohibits any person who is not a licensed firearms dealer from purchasing more than one handgun in a 30-day period and establishes such an offense as a Class 1 misdemeanor. Those who hold concealed weapon permits are excluded from the policy.
With environmental protection being a priority this session, SB 11 passed the Senate and House, giving localities the authority to decide whether or not to distribute plastic bags. Legislation also passed the Virginia Clean Economy Act which includes making the electric grid carbon free by 2045 and developing targets for wind and solar as well as other renewable energy. The last time Virginia passed the minimum wage was in 2009 to match the federal wage of $7.25. This General Assembly passed SB 7 for which I am one of the co-sponsors. This bill increases the minimum wage to $9.50 per hour effective January 1st, 2021. The wage moves to $11 in 2022 and $12 in 2023. There will be a pause before any further movement to $15 an hour.
The most important part of the 60 day session is passage of the biennial budget. This year's balanced budget is focused on the needs of the people of Virginia. Important budget highlights for this year's legislative session include $290.5 million for K-12 education. This will be used to fund a 2% salary increase each year for teachers, for a total of 4%. Also, $46.1 million of the general fund will be used to fund a 1:324 school counselor ratio by the 2022 fiscal year. In terms of health care assistance, $644.4 million dollars of the general fund has been allocated to fully fund the Medicaid forecast, of which. $34 million will go towards adding a comprehensive adult dental coverage in Medicaid beginning January 1, 2021. More specifically for the Peninsula $773,492 will fund a small business and entrepreneurs pilot program in Portsmouth; $3 million dollars will be allocated to the Hampton University Proton Beam Therapy Institute, and $440,750 for the Virginia Earth System Science Scholars program.
I am sharing more information about the budget and legislation in my newsletter. If you are on my distribution list, look for that soon.
I hope that each of you feel that your voice and concerns were represented well this session, even if we disagreed on issues. There remains much to be done in our Commonwealth, but a lot of work was done this session. If there are issues of concern to you, please feel free to contact this office as we begin to prepare for the next legislative cycle. The Reconvene Session is April 22nd.
Please stay safe and follow all procedures as outlined for your protection regarding COVID-19. For information visit virginia.gov/coronavirus.