News
---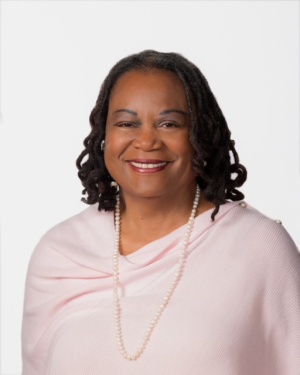 Dear Citizens,
As our commonwealth has been challenged by COVID-19, I would like to thank you for your patience and understanding during these difficult times. The historic General Assembly session of 2020 hosted a variety of bills that ranged from ratifying the Equal Rights Amendment to criminal-justice reform. I am highlighting some of the bills that passed in the following categories; criminal offenses, firearms, general laws, social services, voting, and discrimination.
These new laws went into effect on Wednesday, July 1, 2020.
Criminal Offenses
HB 256/SB 3. Elementary and secondary school students will no longer be charged with disorderly conduct
HB 618/SB 179. Adds gender, disability, gender identity, or sexual orientation to the categories of hate crimes
HB 972/SB 2. Decriminalization of simple marijuana possession and provides a civil penalty of no more than a $25
SB 711. Eliminates the mandatory minimum term of confinement in jail of driving on a suspended license
Firearms
HB 2/SB 70. Background checks are required on all firearm sales
HB 421/SB 35. Localities have the authorization to prohibit the possession of firearms and ammunition at permitted events
HB 674/SB 240. The removal of firearms from persons posing a substantial risk
HB 812/SB 69. Handgun purchases limited to one a month
HB 1004/SB 479. A lost or stolen gun will need to be reported within 48 hours
Social Services
HB 566/SB 124. Despite drug-related felonies, individuals will be eligible to receive food stamps and TANF
HB 600/SB 593. Family day homes are required to store firearms unloaded and kept locked up during hours of operation
HB 1209/SB 991. The Department of Social Services created the Office of New Americans to assist immigrant integration
HB 1401. Established a remedy for the wrongful dispossession of a tenant by the landlord and allows for a request of temporary orders to recover possession of the property
SB 391. Protects older adults and people with disabilities from financial exploitation
Voting
HB 1/SB 111. For absentee voting, voters will no longer be asked to state an excuse
HB 19/SB 65. Voters will no longer need to show a photo ID at polls, but will be required to show other documents
HB 238/SB 455. Extends the deadline when military and overseas absentee ballots can be received
Discrimination
SB 868. Virginia Human Rights Act prohibits discrimination based on sexual orientation and gender identity for public accommodations, employment, credit, and housing
HB1514. The Crown Act prevents the racial discrimination of hairstyles
HB 6. Virginia Fair Housing Law adds discrimination on the basis of source of income to the list of unlawful discriminatory housing practices
These are just a few of the new laws going into effect on July 1st. If you are on my distribution list, look for additional details on these laws. Please feel free to contact my office with any constituent concerns. Stay safe and follow your local guidelines for COVID-19.