News
---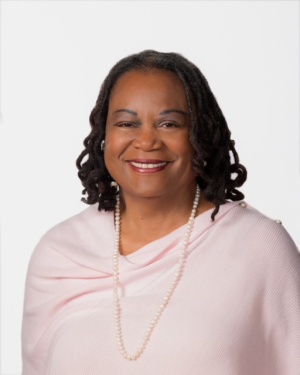 The 2021 General Assembly Session adjourned sine die on March 1st. Members of the Senate concluded their work on House and Senate bills and conference reports on Saturday, February 27th late into the evening. The session was very productive with great legislation passed and a budget that reaches all areas of the Commonwealth and meets the needs of Virginians.
Budget Highlights
Important progress was made in the areas of education (k12 and higher education), protecting workers, addressing COVID, and racial equality. Highlights from the budget are as follows:
$221.0 million in revenue reductions to fund income tax relief to individuals and businesses related to conformity with the federal CARES Act and Consolidated Appropriations Act
$15.0 million for low income housing tax credit (from Senator Locke's SB 1197)
$11.0 million to fund sales and use tax exemptions for businesses purchasing personal protective equipment
$125.7 million investment over the biennium for the Housing Trust Fund
$443.0 over the biennium to ensure no school division receives less funding after adjusting for other spending actions
$233.7 million in FY 2022 for state's share of a 5% salary increase for teachers
$26.6 million in FY 2022 to fund school counselors at one counselor per 325 students in all grades
$16.1 million in FY 2022 to restore the Virginia Preschool Initiative per pupil increase and the incentive payments to support retention of early childhood educators
$73.5 million on-going funding in FY 2022 with flexibility to be used for financial aid operations, or other impacts of COVID-19, plus $40 million in FY 2022 for the same purposes
$36 million in FY 2022 for the G3 last dollar plus community college workforce initiative program
$30.3 million additional general funds for need-based financial aid, $17.1 million for new last-dollar plus scholarship programs at Norfolk State University and Virginia State University; $8.5 million for Tuition Assistance Grants (TAG); and, $4.5 million for a Connected Campus initiative at Norfolk State University
$5.0 million to support a joint effort of Old Dominion University and Norfolk State University to create the first accredited School of Public Health in the Commonwealth
$7.1 million to add 435 developmental disability waiver slats for a total of 985 funded in FY 2022
$38.0 million in FY 2021 and $73.0 million in FY 2022 through use of federal funds to support mass vaccination efforts, COVID-19 communications, and COVID-19 modeling
$93.1 million to complete funding of the Hampton Roads Express Lanes program and to expand the capacity of Interstate 64 in the Richmond region
$233.7 million in FY 2022 for a five percent salary adjustment for funded Standards of Quality instructional support positions, effective July 1, 2021
Legislation Highlights
Important legislation I sponsored that are awaiting the Governor's signature are listed below:
I also presented the following memorial and commending resolutions for individuals in the community.
SJ 304 Celebrating the life of the Honorable Mamye E. BaCote
SJ 305 Celebrating the life of Sheriff Billy Joe Roberts
SJ 311 Celebrating the life of Robert Edward Mann
SR 528 Celebrating the life of Roger Allan Saunders, Jr.
SR 555 Celebrating the life of Henry Lewis Livas, Jr.
SR 529 Commending John E. Smith
These links are provided for your convenience:
lis.virginia.gov virginiageneralassembly.gov
As with all sessions, I am supported by an amazing team of individuals, both in Richmond and in Hampton. Thank you to each of you for meeting and speaking with constituents, tracking legislation, developing and posting the newsletter to keep constituents informed, posting on social media, doing great research that always makes me look good. Thank you Theressa, Chase, Jessica, Megan, Catherine, Tiffany, Madison, and Rithika. You are the best team ever!
Please feel free to contact my office at 757-825-5880 or via email at [email protected]. Follow me on Facebook, Twitter, and Instagram. Newsletters will continue to be posted to keep you informed on happenings in the 2nd district.